Looking back,
moving forward.
In 2019 I was commissioned to create a musical score for the Danish National Museums exhibition on Germany. It was first created by The British National Museum in 2016 based on its former director Neil MacGregor's book "Germany - Memories of a Nation".
Listen to the score right here while you read:
In MacGregor's incredible book he tells the story of Germany from a contemporary (outsider) perspective by going over the past 600 years of history told and exemplified with various objects ranging from monuments and beer mugs to works of art and poetry.
The first thing appearing on the pages of
Memories of a Nation
is an image (by the German contemporary painter Gerhard Richter),
Betty
.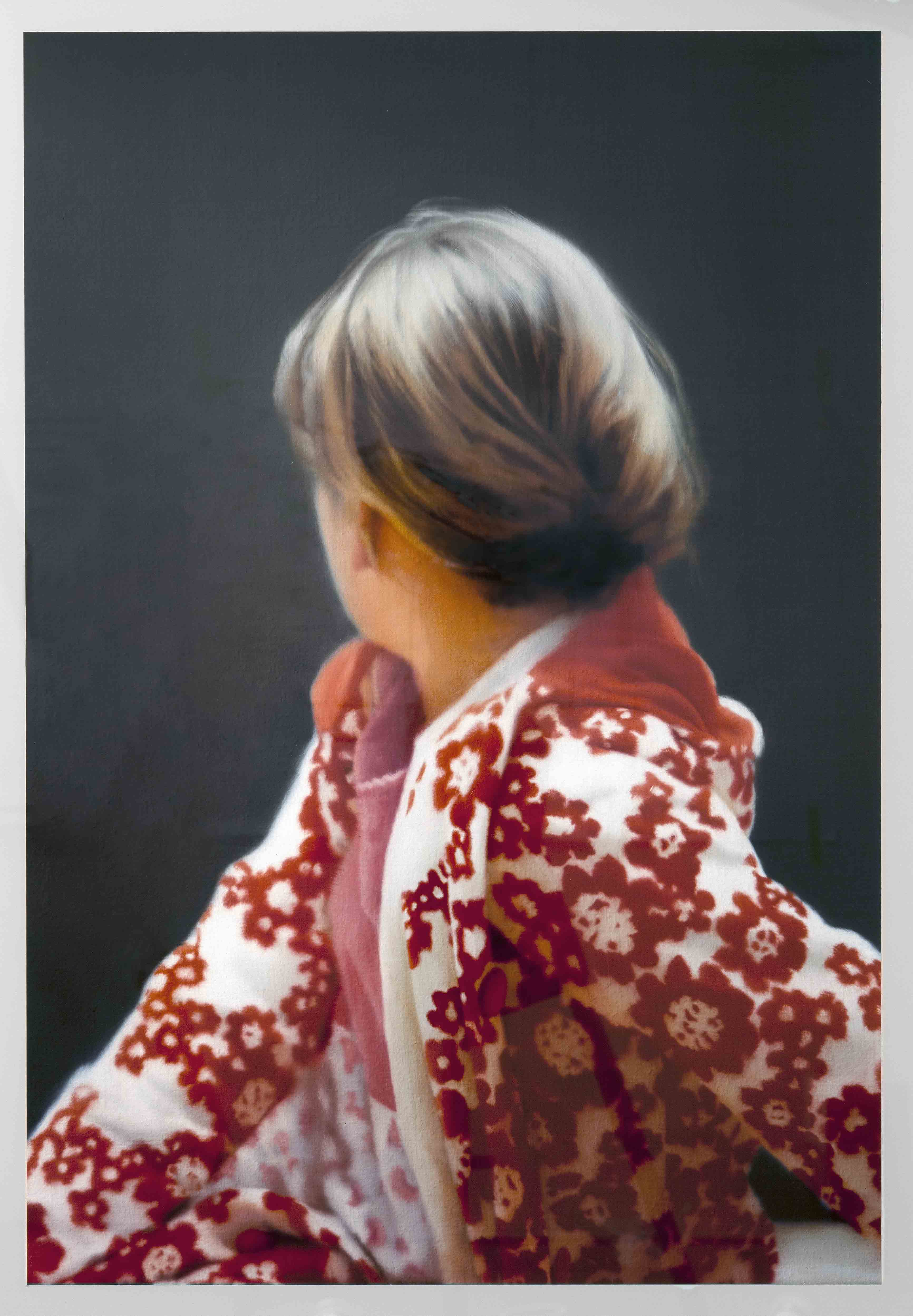 Photo: John Lee, Nationalmuseet
In the beginning of the book, no explanation is offered as to why we are seeing this picture. Not until the concluding
Envoi
MacGregor reveals his its importance;
"In 1977 he (Gerhard Richter) took a photograph of his daughter Betty looking over her shoulder at one of his paintings hanging on the wall behind her. That painting was itself an imprecise, grey rendering of a an old press photograph. In 1988 he transformed the photograph of Betty into a painting, from which he later derived this lithograph. "


Thus, over many years, many different media have been deployed, moments of seeing and re-seeing have occurred, to distil the portrait of a figure whose attitude is impossible to decipher with precision or to articulate with clarity. In its very making it is a complex meditation on events and their recording. It would not, I think, be doing violence to Richters art to read it as a metaphor for Germanys subtle shifting, obsessional engagement with its past.


Richter and his daughter embody much of that past. Brought up near what is now the polish border, his childhood was lived under the Nazis and disrupted by the war. He studied afterwards in the devastated city of Dresden. He fled the GDR just months before the Berlin Wall was erected in 1961. Betty, who turns away from her father (shyness? distraction? indifference? revulsion?), was brought up in West Germany, part of a generation that grew up in a country committing itself to excavating a shameful past, publishing and, where possible, punishing the crimes of her parents' and grandparents' generations- and honouring their victims.


Betty inhabits a space still animated by her father's works, although his painting is no longer discernible in the dark wall behind her, just as Germans live in the presence - growing fainter, but still commanding- of the deeds of their predecessors. What Betty makes of her father and his generation, we cannot know. But in a moment, this young woman will turn to face us, and the future."

- Excerpt from
Memories of a Nation. Envoi.
(Pages 562-563)